Protect your vehicle and keep yourself and passengers comfortable with Car-Fi's remote start and security options. We offer the technology to shield yourself from the heat or cold by starting you vehicle from the safety of your own home. You'll never have to touch a hot steering wheel or seat belt buckle again with the option to keep your vehicle's interior cool in the summer. If you want to protect your vehicle's contents from from thieves be sure to check out our selection of car alarms and security options as well. You can be notified of break-ins remotely via your smartphone so you'll always be prepared.
Remote starts are one of the most sought out features for a car today, and who can blame them. Nobody likes burning their hands on a steering wheel or seat belt buckle, or being greeted with below freezing temperatures inside their own vehicle. Nowadays adding remote start to a vehicle has never been easier. The remote being used sends out a signal to your system that works as an invisible key that is encrypted with it's own unique signal so nobody else can duplicate it or get it confused with their own signal. When started, your car will either pick heating or cooling depending on where it left off during your previous journey for a comfortable experience.
If you would still prefer to have a key we can help you out with that as well. We offer a multitude of remote start options that'll fit whatever your looking for.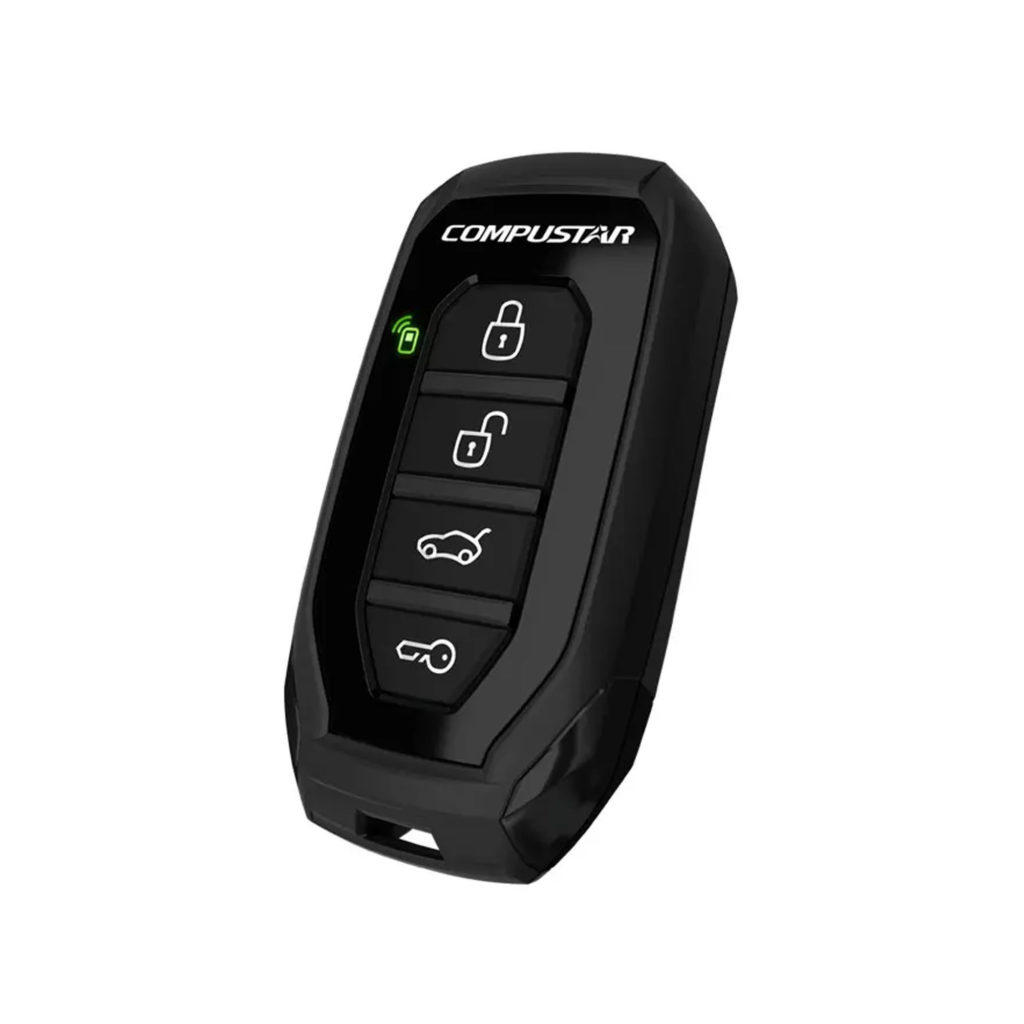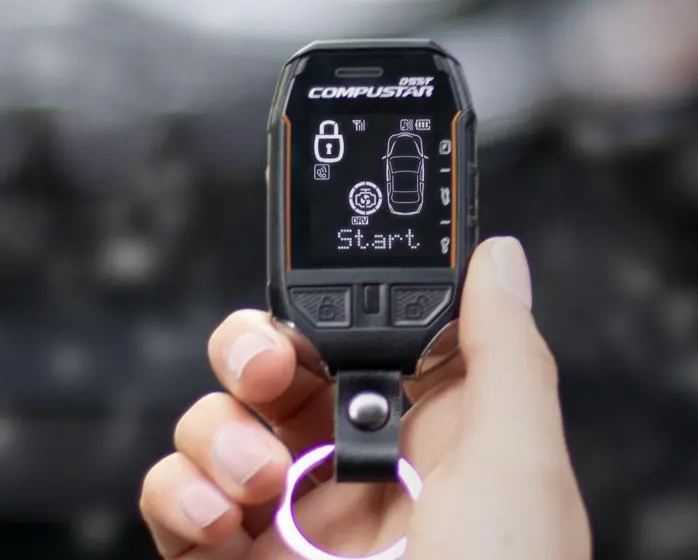 Most people are content with the factory alarm that comes installed with their vehicle, but thieves are always on the prowl, and they grow bolder everyday. Car-Fi offers top of the line security to help combat theft and keep your mind at ease. Factory alarms typically only have very minimal protection against theft like repeated honking, but we can offer so much more.
Our alarms come equipped with shock sensors. These alarms will trigger when the vehicle senses heavy impact like a fender bender or a window crashing. This triggers an alarm that will send any criminal running. Car-Fi also offers many other security options if you don't want to take any risks at all.
This type of sensor triggers your alarm when a high-density object (like a tool or a hand) enters the cabin of your vehicle. The second zone of this dual-zone sensor is designed to chirp when someone enters a warning zone just outside your vehicle. This lets people that get too close know that the vehicle is armed with an alarm and that they should stay away from it.

​Tilt sensors detect when the horizontal angle of your vehicle changes. This can happen when a tow truck raises either end of the vehicle or if a vehicle is being jacked up to steal rims and tires.

These are switches that trigger an armed alarm when the trunk or hood is opened.